Back to List
News
July 23, 2017
Review of Dreams of Flying at Seal Bay Music Festival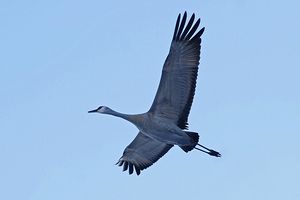 The Seal Bay Festival is one of the most interesting and unusual of coastal Maine's summer festivals, focusing as it does on contemporary American chamber music and encouraging associations between music and the visual arts. It maintains a strangely low profile, possibly because of its essentially itinerant nature. Instead of setting up in a specific place and expecting listeners to make their way there, Seal Bay travels from town to town – Portland, Brunswick, Waterville, Yarmouth, Belfast and Vinalhaven, this summer – presenting concerts in galleries, hospitals and museums.
One of its regular stops is Space Gallery, where the festival's resident ensemble, the Cassatt String Quartet, played works by six composers on Thursday evening, three with strong Maine associations…. Victoria Bond's "Dreams of Flying" (1994) uses the string quartet in picturesque ways. Bond's four-movement score turns the ensemble into a flying machine, its music lifting slowly upward (by way of a simple two-note figure that rises in pitch through the first movement) before finding its cruising altitude, and then exploring a handful of fantasy scenarios, including one inspired by "Gulliver's Travels."
Allan Kozinn is a former music critic and culture writer for The New York Times who lives in Portland.