Back to List
Calendar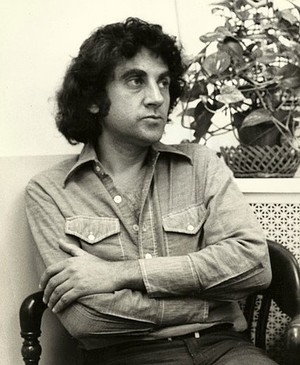 Cutting Edge Concerts: Eric Salzman Opera Premiere
Place & Time
Symphony Space, Leonard Nimoy Thalia Theatre
2537 Broadway at 95th Street
New York
NY
United States
April 9, 2018
7:30pm
Program
Victoria Bond's Cutting Edge Concerts New Music Festival, Gramercy Opera, and Quog Music Theater, Inc., honor the recently deceased composer Eric Salzman with the world premiere staged production of his last major work and his only true opera, Big Jim & the Small-time Investors.
Cast
Big Jim King - Scott Joiner
Stan - Aaron Theno
Mom - Darynn Zimmer
Kim - Jessica Fishenfeld
Letitia/Samantha - Jami Leonard
Investor/Journalist - Allison McAuley
Dolores/Zelda - Helena Brown
Preacher/Journalist - Benjamin Bloomfield
Additional Information
Cutting Edge Concerts New Music Festival, now in its 21st season, was founded by the composer and conductor Victoria Bond to feature the music of living composers. CEC has been called "a full-throttle commitment to contemporary music" by Chamber Music America, and "a gift to New Yorkers thirsty for new sounds" by Time Out New York. Discussions with the composers are featured on each program prior to performances by outstanding ensembles and soloists. Highlights of the 2018 festival include a tribute to the late Eric Salzman, with his opera Big Jim and the Small-time Investors (April 9); Sybarite 5 and Shakuhachi master James Schlefer (April 16); Hub New Music featuring Victoria Bond's Bridges (April 23); and Cygnus Ensemble, presenting a world premiere by David Del Tredici (April 30).