Back to List
News
January 9, 2018
February 4 at 2 PM Bond conducts a concert of premieres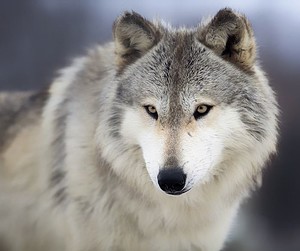 Victoria Bond's "Thinking like a Mountain" features narrator Annie Bergen, WQXR Host. The work, for narrator and orchestra, is based on an essay by American environmentalist Aldo Leopold. It tells how Leopold experienced an epiphany and converted from a hunter who shot wolves to someone whose life's work became protecting them and their habitat. The composition was commissioned by the Shanghai Symphony and performed and recorded by that orchestra.
Jonathan Tunick's "Cheever Country: Suite for Orchestra" is based on three short stories by the American author John Cheever. Originally part of a PBS series, the suite will be a world premiere.
Jonathan Tunick has long been associated with the theater works of Stephen Sondheim, and his instrumental suite from Sondheim's "A Little Night Music: Suite for Orchestra" begins the program which concludes with Aaron Copland's iconic suite from "Billy the Kid."