Back to List
News
August 17, 2016
Mrs. President, an opera by Victoria Bond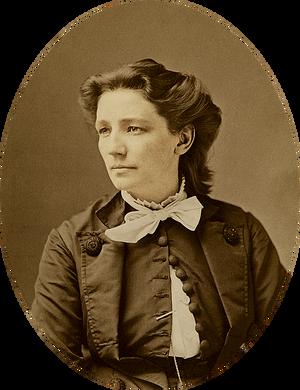 It is unprecedented. A woman is running for President of the United States. Her detractors call her "Satan", and claim she belongs in jail.
It's 1872, and Victoria Woodhull is the first woman to make a bid for the White House. Her story is the inspiration for Victoria Bond's opera, Mrs. President.
Scenes from Mrs. President will be performed on Friday, October 28, 8:00 pm at the National Opera Center, featuring the soprano Valerie Bernhardt as Woodhull and the tenor Scott Ramsay as Henry Ward Beecher, the high-powered preacher who is determined to destroy her. The cast also includes Katrina Thurman, Joy Hermalyn, Robert Osborne and Scott Joiner, and Naomi Lewin as narrator; Victoria Bond conducts.
Tickets are $20 at the door. The performance is followed by a reception where the audience can meet the composer and performers. The event will be live-streamed for worldwide viewing.